Yesterday - my
first eBook
was published.
I compiled five of my favorite Christmas stories into one small book (15 pages) and published it on
Smashwords
. It was a test. But it wasn't only a test. I actually would like to see the book get some circulation. I even created its
own blog
and its own
Facebook fan page
.
You're all into the biblical-marriage-traditional-roles- respecting-your-husband-love-your-wives-Ephesians 5:33 line of dialogue we have going here. Right?
So? Why am I telling this audience about a Christmas Book?
Telling you about my first eBook in this way makes me commit to following through with another goal.
That goal pertains to this blog because I want to will publish romance novellas (and novels) whose heroes and heroines are in a traditional marriage - biblical marriage - one man and woman marriage. I want to publish books that uplift and encourage couples to rejoice in what they have created and to be inspired to strengthen their unions.
It is my commitment to finally do that which I've only been planning for years. Launching the Christmas anthology was my way of putting Smashwords through its paces before I established that avenue for distribution. Self-publishing is, after-all, a bit of a gamble!
But you don't have to gamble on this eBook. Visit the
new blog
or
Facebook Fanpage
, comment and follow, and I'll send you the code to view or download the entire book for free! What-a-deal, eh?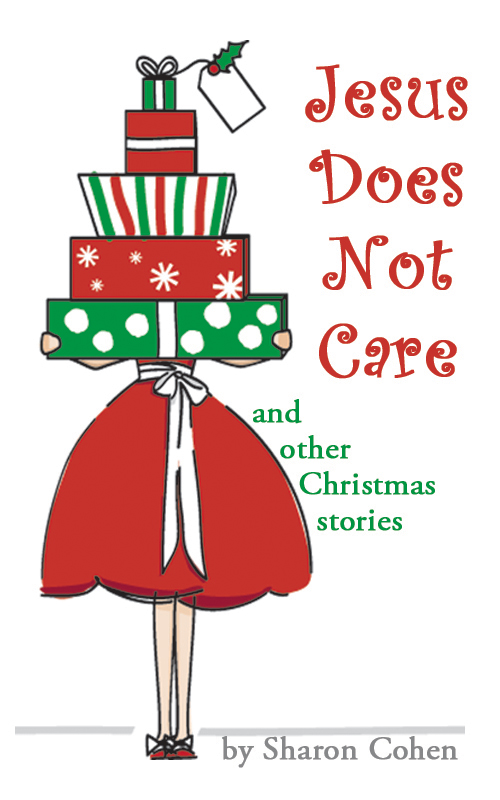 Ebook Description
It's Christmas time again and her friend gleefully declares, "Jesus Does Not Care". In this anthology of five thought-provoking, spiritually uplifting and at times heart-wrenching stories, Sharon Cohen tosses aside the wrappings and trappings of the season to ask the reader, "Are you ready for Christmas?"