Friendly Friday is brought to you
by the letter "F":
fleshy - feisty - furtive -
I watched a video this morning on Courtney's
"Women Living Well Blog"
. I had seen that link many, many times but never watched it. If you have about ten minutes, I would highly recommend it. But, assuming that you don't, I'll tell you of the part that would catch anyone's attention.
"I make love to my husband anytime he wants it."
Yup. She really said it, to Rachel Ray, on national television and in front of a live audience. Go to the three minute mark on
that video
and listen. Really listen. It is all about choices. Courtney made a choice about sexual intimacy in her marriage. It is a choice I had been considering.
I had considered it for quite some time. Five years of considering it but never really committing myself to it. I know that there are many women who cannot make this choice. But do not dismiss that option until you have prayed about it and considered it thoroughly. It took me a long time to even pray about it. But I did pray about it.
I made that same choice (the same choice Courtney did) very recently and then I committed myself to it. I actually told my husband of my decision to stop saying "NO". Of course we agreed on exceptions due to health but, yes, I did commit to not say "no".
That commitment has been liberating.
~ ~ Word to the Wives ~ ~
Invite your husband for a romantic interlude
instead of waiting for him to initiate.
He may not be able to contain his enthusiasm.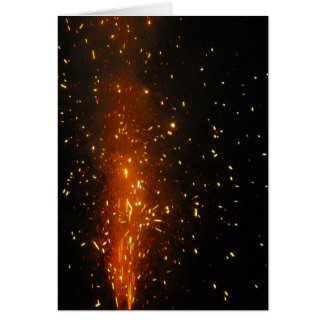 To see the message inside this card, click on
Fireworks
by
Your Husband's Deepest Desire