The Respect Dare

Husbands love spectators - think gladiators, organized sports, etc. Dare you today to let your hub know in a special way that you are his number one fan!
This remark started a firestorm of creativity this morning! One of the wives wrote:
Just called him @work and told him "I'm your #1 fan and I love you"♥




I love to hear his heart giggle♥
I just love that "heart giggle" comment. Anyway, I remarked that I could replace the political yard sign out front with a sign declaring that I am my husband's number one fan. Then someone suggested buttons that say the same thing. I decided on a bumper sticker - nothing fancy.
The whole conversation suited a concept I'd been mulling over for a few days. I have been considering a new category of products for
the Zazzle store
based on the words "aged women" found in Titus 2. Here are just a few of the highlights regarding the responsibilities of the "aged woman".
But

speak

thou the things which become sound

doctrine

. . . (that)

The aged women likewise, that they be in behaviour as becometh holiness, . . . teachers of good things;

That they may teach the young women to be sober, to love their husbands . . .

To be discreet, chaste, keepers at home, good, obedient to their own husbands, that the word of God be not blasphemed.
One aspect of Your Husband's Deepest Desire blog is to encourage women to join with other women who are eager to learn the will of God in their marriage and to encourage one another in our efforts. As recommended in the Titus 2 passage, and because I honor her wisdom, I turn often to my own "aged woman" for guidance and encouragement. (However, I must recognize with every bottle of Nice-N-Easy that I empty - I am rapidly becoming an "aged woman" myself). But I digress.
My mother's name is "Pat" and it is in her honor that I named this new category.
One of my mother's favorite words is "Patina". The Barnhardt Concise Dictionary of Etymology claims that the word was first used to convey a "sense of refinement and cultural sophistication" in 1933, when patina became more generic, describing the cosmetic evidence of handling and weathering on virtually any artifact. In the world of antiques, patina adds value. I suggest that in the teachings of God, patina or wisdom acquired through experience also adds value.
I think that Patina is the perfect name for this new line of products to encourage one another
and, in the process, encourage our husbands.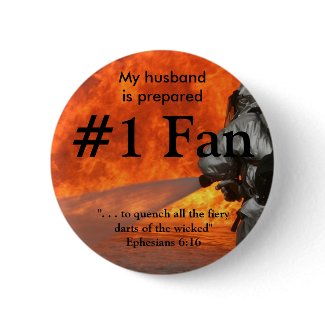 My Husband Is Prepared
by
Your Husband's Deepest Desire
Browse more products for the wives in
Patina
~ ~ ~